FA Equipment Sold Separately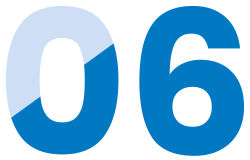 FA Equipment Sold Separately
You can purchase a versatile Hirata standard FA device that can be used in a wide range of industrial applications from one unit. We have a lineup of products that can be used in a variety of situations by complying with various overseas safety standards (excluding some products) while achieving both safety and ease of use.
ECO ELECTRIC SERIES (On Sale)
Our Eco Electric series is
Consideration for safety and environment: "Equipment that is friendly to both people and environment"
– Airless / Low thrust / DC24V
That introduction and use is simple: "Controller unnecessary and easy to use is good"
– Controller-less
Easy to maintain: "Structure that is less likely to break down"
Flexibility: We are developing with a focus on "simple and easy to change layout"

This product group is easy and effective to replace by itself (replacement from the air type), but further synergistic effects can be expected by configuring the entire production line with the eco-electric series.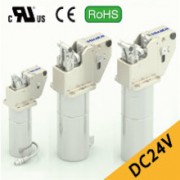 ECO ELECTRIC SERIES (On Sale)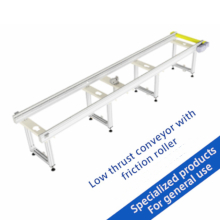 In order to response to customer needs, we are working on the product development of various devices that make up the conveyor and its peripheral equipment. These devices have already been put into practical use and are in operation at various factories in Japan and overseas. Feel free to contact us if you have any inquiries or requests.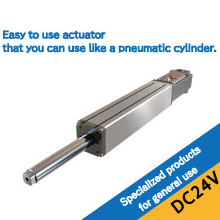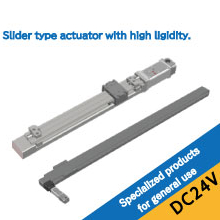 ECO ELECTRIC Slider SERIES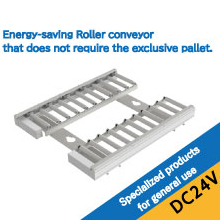 ECO ELECTRIC Roller Conveyor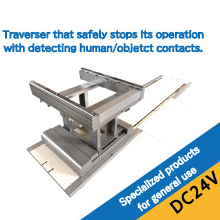 STANDARDIZED CONTROL UNIT
This is a standard control unit developed jointly with MiSUMi Japan, which can be ordered simply by selecting items from selection provided on the website. In general, it takes great deal of time and effort to construct a control unit, such as selecting and arranging parts from various manufacturers, creating and assembling panel layout. We provide easy-to-order, quick-delivery product lineups to solve them.